Academic Excellence Conference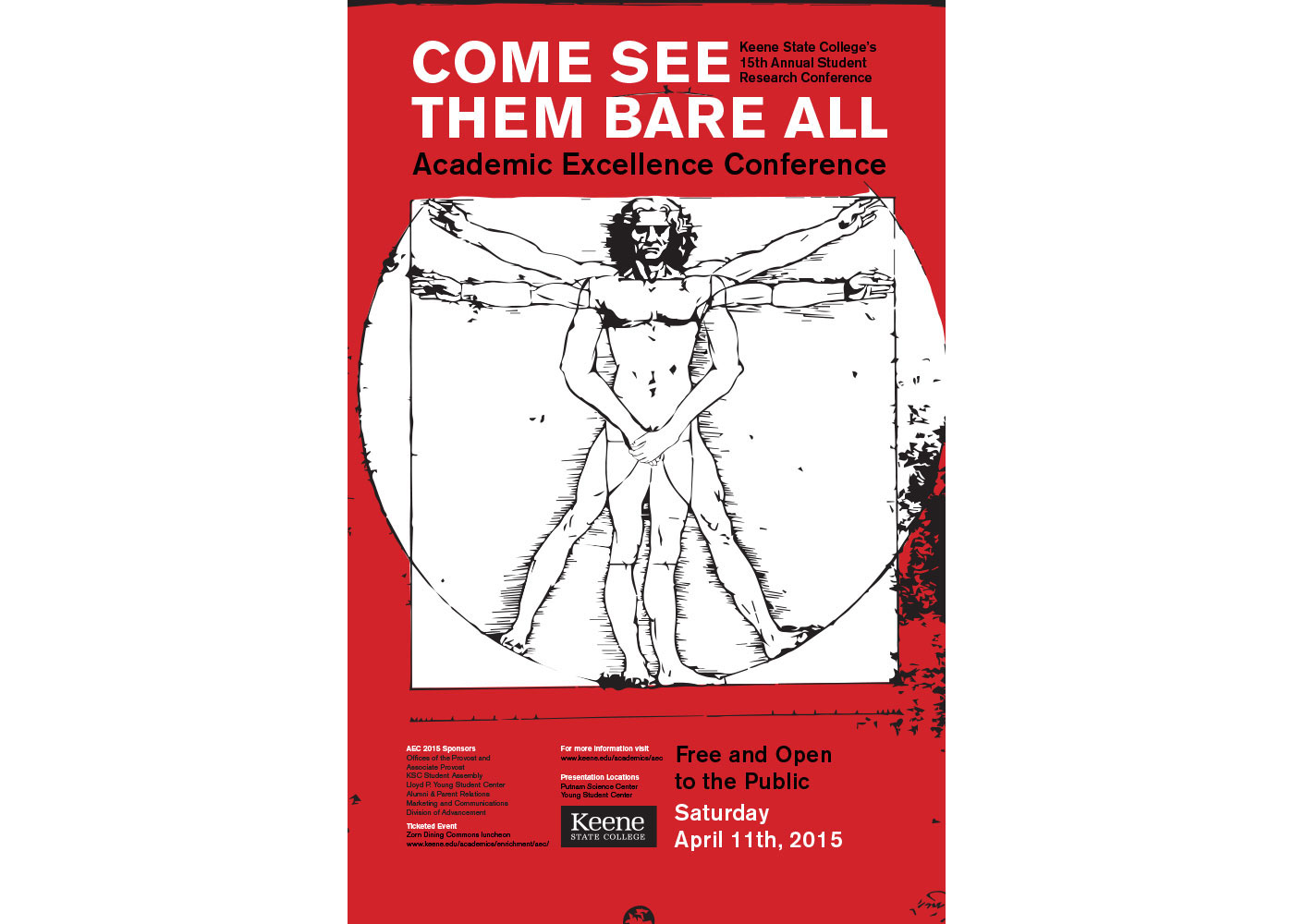 Academic Excellence Conference is an event that takes place at Keene State College annually. The event is to showcase the hard work that many students developed and researched during their career at Keene State. 
The Academic Excellence Committee had requested for a humorous poster that was educational, but also spoke out to the students of keene state college, encouraging them to attend the event.